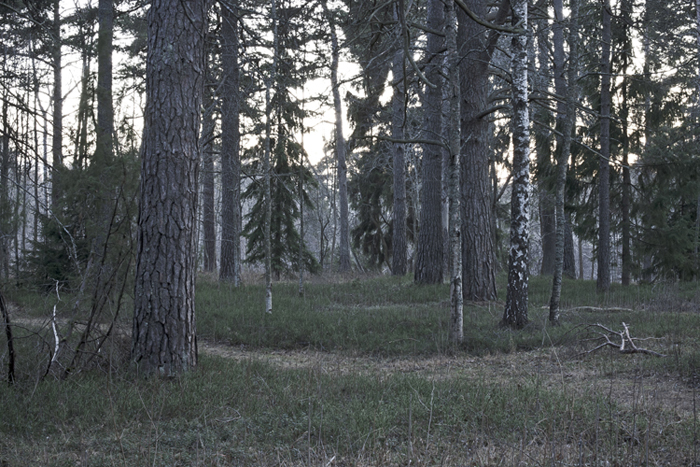 Valls hage walk
2012
Soundwalk fragments, 04:15, proposal for a public art piece, presented as a gallery installation
This audio walk will engage listeners in a process of intellectual and emotional response to this particular space, initiating reflections on the opposing notions of nature vs. civilisation, society vs. individual, shelter vs. wilderness, safety vs. danger, light vs. shade.
Прогулка по Валльс-хаге
Фрагменты "аудиопрогулки", 04:15, заявка на создание произведения "паблик-арт", представлена в виде исталляции в галерее.
Эта "аудиопрогулка" призвана вызвать интеллектуальную и эмоциальную реакцию слушателей на конкретное место, заставить их задуматься о таких полярных понятиях, как природа и цивизация, общество и личность, укрытие и дикая природа, сохранность и опасность, свет и тень.